BMW Specialist in Toronto
BMW vehicles, made by the Bavarian Motor Works company of Germany, are a symbol of luxury and elegance. In addition, BMWs have earned a reputation for their performance excellence and high-end automotive engineering. Whether you enjoy owning a BMW because it is a status symbol or find excitement in driving a well-engineered machine, you need to take good care of your BMW to ensure it performs well over the long term. As a result, if you own a BMW, you need top-quality parts and service from a recognized BMW service center, such as Lakeside Motors, a top BMW specialist in Scarborough.

Lakeside Motors, a BMW mechanic in Toronto, provides maintenance, repair, and upgrades to BMWs. As an experienced BMW mechanic in Toronto, Lakeside BMW prides itself on performing fast turn-around services to BMW owners throughout our region.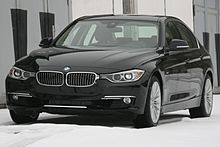 If you are looking for the top BMW mechanic in Scarborough and surrounding areas, Lakeside Motors is your best choice. Experts and BMW owners alike recommend taking extra care to select a qualified and skilled mechanical facility to service your high-quality BMW vehicle. A good shop will have expert technicians with specialized training in servicing BWMs. In addition, top BMW shops have specific diagnostic equipment and tools, which are specifically designed to service BMW vehicles. Another key component of a top-rated BMW shop is access to authentic OEM BMW parts. You should also select a BMW service facility with a location either close to your home and work for added convenience. After considering all these important factors, you will clearly see why Lakeside Motors is a preferred choice for many discerning BMW owners who want service excellence from the best BMW mechanic in Toronto.

When seeking a BMW mechanic in Scarborough, Lakeside Motors is an exceptional choice. We have a fully furnished shop, which features state-of-the-art diagnostic and mechanical equipment to service BMWs in the Toronto and Scarborough areas. As a BMW expert in Toronto, we can diagnose mechanical issues on-site and advise you on recommended repairs. You can trust our team of technical specialists, which includes some of the most knowledgeable BMW experts in the greater Toronto area. If you are experiencing an issue with your BMW vehicle, you can bring it to our facility for expert diagnostic assessment. We perform careful problem analysis and keep you informed of options to help you assess alternatives.
If your vehicle is experiencing performance issues of any kind, you want to bring it to Lakeside Motors, reputed as the top BMW specialist in Scarborough, for through diagnostics. We can assess a wide array of issues, including ignition timing, fuel injector performance, air temperature, coolant temperature, camshaft and crankshaft positioning, throttle opening, and much more with our state-of-the-art diagnostic equipment. Once our analysis is complete, our expert mechanical staff in Scarborough can advise you on repair alternatives. Our commitment to quality work and open communication has earned us a reputation as a top BMW mechanic in Scarborough area residents can trust.
Lakeside Motors stocks many factory parts and accessories, which empowers us to achieve quick turnaround service to meet your needs. In fact, we can complete most mechanical repair and service for your vehicle in our Scarborough shop within one day.
We are a great alternative to expensive dealer mechanics in Toronto, Scarborough, and surrounding areas. Whether you live in Toronto, Scarborough or other areas, you can rely on Lakeside Motors for professional mechanical repairs at a competitive cost.
At Lakeside Motors in Scarborough, our BMW service specialists perform repairs on many key vehicle systems. Our expertise includes: air conditioning, suspension, drive train, engine repairs, and much more. In addition to repairs, we perform interior and exterior detailing for customers in the greater Toronto area to keep your BMW looking its best.
Savvy BMW owners know that regular maintenance by a top BMW mechanic in Toronto is a great investment and smart strategy for avoiding many major repairs. Lakeside Motors can also perform post-warranty maintenance for BMW owners throughout the area so that vehicles remain in top mechanical and running condition. Whether your BMW needs a tune up, oil change, or other regular maintenance, you can turn to Lakeside Motors. At Lakeside Motors, you can rest assured that your quality vehicle is in the expert hands of a top BMW specialist in Scarborough with the skills needed to provide exceptional quality service.
Every customer receives personalized attention, from the first phone call through services and repairs at our BMW mechanic in Toronto. Our devotion to client service has made Lakeside Motors a preferred BMW specialist in the greater Toronto area. We enjoy long-standing relationships with many repeat customers. We welcome you to give us a call or visit our location in person so that we can get to know you and your vehicle and so you can learn why many in our local area consider Lakeside Motors the best BMW mechanic in Scarborough.
Owning a BWM is an investment in quality, so you deserve a service from a dedicated BMW shop serving the Toronto and Scarborough area. When looking for a repair facility in the greater Toronto area, with a top-notch team of BMW experts, look no further than Lakeside Motors. In addition, Lakeside Motors can perform all the regular maintenance and service to keep your car great running condition, along with exterior and interior cosmetic and detail work to ensure you BMW looks as good as it runs.
Truly, Lakeside Motors has earned a reputation as a full-service BMW specialist in Scarborough, thanks to our combination of professional and mechanical skills and devoted customer service. When you've invested in a top-quality vehicle, you need the expert support of Lakeside Motors, a premier BMW specialist in Scarborough, to keep your vehicle in great condition. Our professional team in Scarborough looks forward to working with you and providing the services you need for your vehicle so you can enjoy the many benefits of being a BWM owner for many years to come.