Techlusion Fuel Injection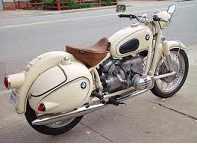 Fuel injection systems can help your vehicle maintain an optimum fuel-to-air ratio for peak performance. Many Toronto-area BMW owners seek to upgrade their motorcycle with a Techlusion fuel injection systems. Techlusion is a top-quality product line manufactured by Dobeck Performance. If you are seeking Techlusion fuel injection for BMWs in Toronto, you should come to Lakeside Motors. We have the area's leading team of BMW motorcycle experts and are ready to serve your needs.
The Techlusion Fuel Injector, also known as TFI, functions like a carburetor and attaches to your BMW motorcycle's factory wiring harness. With Techlusion Fuel Injection, Toronto-area BMW owners can implement a fuel delivery system to adapt to engine modifications. The TFI feature unique monitoring technology which monitors your BMW motorcycles engine and provide fuel to achieve optimum performance. Toronto-area BMW owners who want to take their motorcycle's performance to new levels should consider Techlusion fuel injection.
Lakeside Motors is a top resource for BMW fuel injection for BMWs in Toronto. We have a full inventory of many BMW parts—including Techlusion fuel injection parts, and wheel parts—which makes us very responsive to Toronto-area's BMW owners needs. If we do not have the Techluson fuel injection a certain BMW needs, we can source it quickly and often have it available to our Toronto-area customers in less than one business day.
If you need expert installation of your motorcycle's TFI, you can turn to us for prompt, professional service. Visit Lakeside Motors today to find out why we have achieved a reputation as the top venue for BMW parts and service in Toronto.