Engine Parts – Oil Seals and O Rings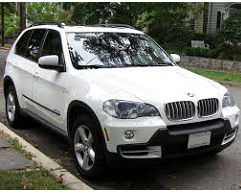 Lakeside Motors is known throughout the Toronto region as the premier source of BMW parts, including oil seals and O rings. Both of these parts play an essential role in keeping fluids in the correct chambers while protecting against intrusion by dirt and moisture.
If you are looking for BMW oil seals in Toronto, you can find a broad selection for many vehicle models at Lakeside Motors. We keep a fully stocked parts inventory, which help ensure that our customers can receive what they need when they need it. We also have a seasoned mechanical team who can perform BMW oil seal replacement in Toronto.
Lakeside Motors also stocks a supply of BMW O rings in Toronto. O rings are present in valves and sensors in various BMW models. For example, most crank and camshaft sensors feature O rings. When these O rings fail, they may cause oil or fluid leaks. In such cases, BMW owners may address a leak may be addressed by replacing the O rings vs. the sensors themselves. Our expert team has strong experience replacing BMW O rings in Toronto.
At Lakeside Motors we pride ourselves on providing exceptional service to our Toronto-area customers when we replace BMW oil seals or O rings. That is why many local BMW owners rely on us for repairs, such as BMW oil seal replacement in Toronto. We are also a preferred source for parts including clutch parts and BMW oil seals in Toronto and BMW O rings in Toronto.