Oil Fillers, Drain Washers, and Seals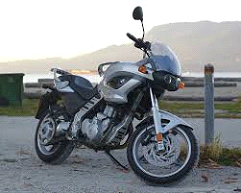 Lakeside Motors stocks a full supply of parts for essential BMW maintenance. For example, if Toronto drives bring BMW to our shop for an oil change, we have the oil filler caps, drain plug washers, and seals for many BMW models. This lets us accomplish oil changes very quickly for our customers. Alternatively, if you prefer to handle oil changes yourself, you can buy the authentic BMW parts you need at Lakeside Motors.
BMW owners know that Lakeside Motors is the best source for a BMW oil filler cap in Toronto. This important cap covers the oil filler hole in your vehicle. If you misplace it, you should get a new one right away. We have oil filler caps for many popular BMW models in Toronto.
Another vital part is a drain plug washer. This part ensures that your oil drain plug forms a tight-leak free seal. Many BMW owners prefer to have their vehicle's drain plug washer replaced every time they have an oil change. We are the preferred supplier of BMW drain plug washers for all the most popular BMW models Toronto drivers prefer. If you are looking for a BMW drain plug washer in Toronto, come to Lakeside Motors.
Lakeside Motors is known among local BMW enthusiasts for its abundant inventory of authentic BMW parts—including engine parts – gaskets, oil filler cap, and drain plug washers. Whether you need an oil filler cap in Toronto or a drain plug washer in Toronto, you can rely on Lakeside Motors.