Cooling System Repairs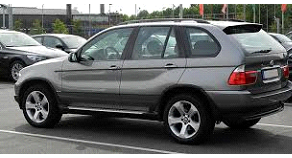 Your BMW's cooling system provides a vital function. It circulates coolant throughout your engine to maintain proper engine temperature. Hot engine temperatures can lead to damage and costly engine repair. At Lakeside Motors, we provide BMW cooling system service in Toronto to help protect your engine and keep your BMW functioning at its best.
The BMW cooling system consists of several parts—including a water pump, hoses, a thermostat, a fan clutch, and a radiator tank. If any of these components malfunction, you should seek BMW cooling system repair in Toronto as soon as possible. Symptoms of cooling system issues include rapidly overheating engines or fluctuating temperature readings. Toronto-area residents with higher mileage BMW's should pay special attention to these symptoms, since vital cooling system parts often need to be replaced in time.
When you turn to Lakeside Motors for BMW cooling system service in Toronto, you can rest assured that you are brining your vehicle to our area's most experienced team. We focus exclusively on BMWs and know how to repair complex BMW issues, such as electrical system repair. For your convenience, we stock a broad inventory of BMW parts so that we can complete repairs in short time frames. We are dedicated to providing the best cooling system repairs and service to BMW owners throughout the Toronto area.
We aim to provide convenient, professional BMW cooling system repair in Toronto for all our customers. We pride ourselves on communicating with our customer throughout the repair process and providing top-quality service.