Radiator Parts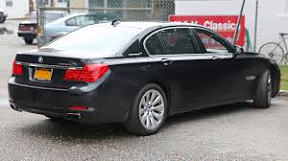 Maintaining your BMW's cooling system is essential to keeping your vehicle in good working order. Any cooling system faults can cause your engine to overheat. Radiators are one of the key parts of your cooling system and require periodic replacement in all Toronto-area BMWs. Local BMW enthusiasts have come to recognize Lakeside Motors as the top source of BMW radiator replacement in Toronto.
Radiators are just one of the many parts we stock in our extensive parts inventory. Lakeside Motors maintains a strong commitment to having all the essential components BMWs need readily available. This lets Lakeside Motors provide repairs and maintenance, such as BMW radiator replacement in Toronto, in an efficient way. We also sell parts directly to individuals who wish to handle repairs themselves. If you need BMW radiator parts in Toronto, you should consult with one of our parts experts to make sure that you get the right component for your specific vehicle model.
Our commitment to top-notch quality service and exclusive focus on BMWs sets Lakeside Motors apart as the premier source for discerning drivers in our local area.Toronto's BMW community relies on Lakeside Motors for authentic parts, like exhaust pipes and silencers and all their service needs, including radiator replacement. Whether you drive a new or vintage BMW, you can bring your prized vehicle to Lakeside Motors. If you need BMW radiator parts in Toronto, you can trust the BMW professionals at Lakeside Motors. We are proud to put our in-depth BMW knowledge to work for our customers.