Suspension Repairs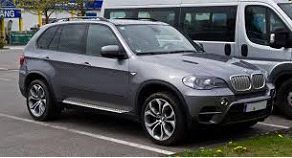 Your BMW suspension system consists of several parts—including springs and shock absorbers—which link your vehicle's body to its wheels. This vital system helps provide better handling and braking, while also supporting passenger comfort.
Some BMW owners choose to upgrade suspension systems to achieve more dynamic driving performance. Others find a need to repair essential suspension parts if they malfunction. If you have a need for BMW suspension repair in Toronto, contact Lakeside Motors.
At Lakeside Motors, we have earned a strong reputation as a top provider of BMW repairs and service in the area. We only repair and service BMWs, which gives us specialized expertise in the unique mechanical needs of these luxury vehicles. We keep a broad inventory of BMW suspension parts, including shocks, in stock so that we can provide prompt repairs for our Toronto area customers. We know that suspension issues can be both an inconvenience and a hazard. That's why we offer quick turnaround suspension repairs to Toronto BMW owners.
When you bring your vehicle in for service, we can accurately diagnose your needs and let you know the best path to repair your suspension system. If we do not have the parts you need in stock, we can special order them. Often we have them in stock the next business day. We aim to make BMW suspension repair efficient and stress-free for our Toronto-area customers. Our commitment to technical excellence and customer service has made Lakeside Motors the premier source for BMW suspension repairs in Toronto.