Fuel Tank Parts
Fuel is essential to the operation of every BMW vehicle. If you suspect you have issues with your fuel tank, you should seek out a replacement part promptly. At Lakeside Motors, we provide Toronto-area BMW owners a complete inventory of popular parts, including fuel tanks for many vehicle models.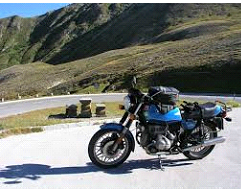 Discerning drivers throughout our area recognize Lakeside Motors as the premier resource for BMW fuel tank parts in Toronto. We keep a broad selection of both new and used parts in stock. In addition, we can handle fuel tank repairs at our fully-equipped mechanical facility. Our staff includes some of Toronto's preeminent parts and technical specialists. At Lakeside Motors, you can enjoy top-notch service delivered in a professional and friendly environment that caters exclusively to the needs of BMWs.
Because replacement parts vary across vehicle models, you should consult with one of our parts specialists when seeking BMW fuel tank parts in Toronto. We can advise Toronto-area BMW owners whether used fuel tank pars are an viable option for their vehicle. Selecting quality used parts offers a cost-saving opportunity to BMW owners. In addition to fuel tank parts, we stock other essentials Toronto-area BMW owners need, such as radiator parts.
At Lakeside Motors, we maintain a strong commitment to offering the exceptional customer service BMW owners deserve. We pride ourselves on providing authentic BMW parts and prompt repair services to help keep your BMW in good working order for the years to come. If you need a fuel tank or other BMW parts, contact us at Lakeside Motors.