Electrical System Repairs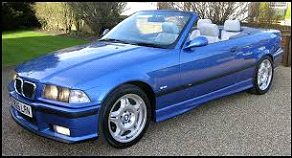 BMW electrical systems have multiple parts, including batteries, alternators, starters, and cables and connectors. A fault or flaw in any component can cause problems with starting or performance. If you are in the Toronto area, you can have BMW professional review your vehicle's electrical system any time you bring your vehicle in for repairs or service. This proactive approach can help you spot problems before they arise.
If you do need BMW electrical system repairs in Toronto, you can rely on Lakeside Motors for top-quality service. At Lakeside Motors, our exclusive focus on BMW vehicles gives us deep understanding of common electrical system issues. Lakeside Motors offers prompt, professional BMW electrical system service in Toronto to keep your vehicle in its best operating condition. If you suspect you have an electrical system issue, we can test your vehicle to determine the root of the problem. For example, if your car is not starting, your first instinct may be to replace your battery. However, if your alternator is weak it can damage and drain a new battery. Bring your vehicle to Lakeside Motors, a top provider of BMW electrical system service in Toronto, for an accurate professional assessment.
Without question, Lakeside Motors is the top resource for BMW electrical system repairs in Toronto. We stock a broad inventory of parts so we can provide BMW electrical system service or repairs to our Toronto-area customers with minimal downtime. Our ability to perform any BMW service, including complex engine repairs, has earned us many satisfied customers in the Toronto region.