Gearbox Parts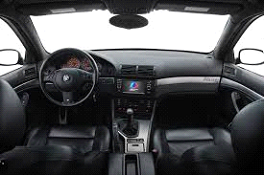 A gearbox is a key component of your BMW's transmission system. Both manual and automatic transmission cars contain gearboxes. When a gearbox goes bad, owners may initially experience whining or grinding noises while driving in certain gears. If you note any of these problems, you should consult the automotive experts Lakeside Motors to find out if you need BMW transmission repair in Toronto.
At Lakeside Motors, we commit ourselves to offering prompt diagnosis of mechanical problems. We also provide you expert advice to help you select the right BMW spare parts in Toronto. Thanks to our wide inventory of both new and used spare parts, Toronto-area BMW owners have options for gearbox repair. Our technical specialists can let you know if a used gearbox is appropriate for your situation and help you save money on your repair bill.
Lakeside Motors has earned a strong reputation throughout the Toronto area for our high-quality transmission repairs. We focus exclusively on BMWs. That makes us a trusted source for all types of BMW spare parts—including gearbox and driveshaft parts by discerning Toronto-area BMW owners.
Seeking transmission repairs of any kind can be an added source of stress for Toronto's BMW owners. At Lakeside Motors, we aim to make the repair process as easy as possible for our customers. We keep a well-stocked inventory of spare gearbox parts so that our Toronto-area customers can receive repairs promptly. If you need any BMW spare parts in Toronto, rely on us at Lakeside Motors.