Clutch Parts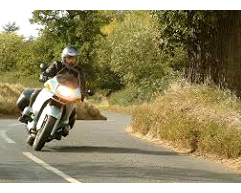 Clutches are present in both manual and automatic vehicles. In every vehicle, an engine is spinning constantly during operation, but the wheels do not need to spin at all times. A clutch allows a driver to disconnect a spinning engine from a non-spinning transmission. Any disruption in a clutching system can affect a vehicle's performance. At Lakeside Motors, we encourage BMW owners who suspect they have a clutch issue to contact us for BMW clutch replacement in Toronto.
Lakeside Motors can serve any driver seeking BMW clutch parts in Toronto. In addition, our technical experts can assess BMW clutch issues and perform parts repair and replacement efficiently. At Lakeside Motors, we know that experiencing mechanical issues can prevent both an inconvenience and a safety hazard. That is why we keep a ready supply of authentic BMW parts, including gearbox parts, which lets us perform quick turnaround repairs.
As with other BMW parts, BMW clutches are well-engineered and capable of performing under strenuous conditions for long periods. However, clutches do wear out with higher mileage vehicles. If you need a BMW clutch replacement in Toronto, you should bring your vehicle to Lakeside Motors. We can select the right replacement parts from our inventory of BMW clutch parts in Toronto and perform needed repairs in a short time frame. Our commitment to technical excellence and delivering top-notch customer service has made us the preferred parts and service resource for BMW owners in our area. We are proud to share our expertise with Toronto-area drivers who need clutch parts or replacement for their BMWs.