Filters – Oil, Air, and Fuel Filters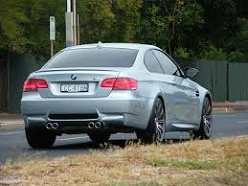 Your BMW has several filters—oil, air, and fuel filters—which are vital to its operation. If you are a Toronto-area BMW owner, selecting genuine BMW oil, air, and fuel filters helps to keep your car performing at its best over the long term. Lakeside Motors is the premier source of these essential parts.
If you are seeking a BMW oil filter in Toronto, come to Lakeside Motors. BMW recommends changing your oil filter with each time you change your oil. We stock a wide supply of BMW parts, including all the components you need for an oil change—such as oil fillers, drain washers, and seals. In addition, we can perform professional oil changes onsite. These factors make Lakeside Motors the top choice for a BMW oil filter in Toronto.
We have a supply of BMW air filters in Toronto. Lakeside Motors also stocks BMW fuel filters in Toronto. These important filters need to replaced on a regular basis. In fact, many Toronto-area BMW owners follow the manufacturer's recommendation to replace air and fuel filters with every third oil change for diesel vehicles.
When shopping for an oil, air, or fuel filter, Tornoto BMW owners need to make sure to select the part that fits their model. Filters do vary by model. Our professional parts team can give you expert advice on available filters for your vehicle. This expertise makes Lakeside Motors stand out as the top resource for BMW air filters in Toronto and BMW fuel filters in Toronto.