Bushings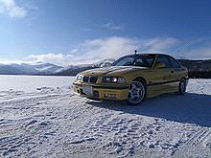 Bushings are rubber components in your vehicle's suspension system. They absorb energy from the suspension system, which helps provide a smooth, comfortable ride. However, these important parts can and do deteriorate over time. Many Toronto BMW-owners find it convenient to replace bushings at the same time they seek shock repair. When you need top-quality BMW bushing repair in Toronto, you need to bring your vehicle to the BMW experts at Lakeside Motors.
At Lakeside Motors, our trained technicians have deep understanding of BMWs. We can service every component of your BMW and offer suspension repairs, drive train repairs, and much more. We know that even relatively small parts, like bushings, can have a major impact on the performance of your BMW. Toronto-area BMW owners know that Lakeside Motors is the leading source for bushing repairs.
If you feel movement or vibration or hear unusual noises while driving, this may be a sign that you need bushing repair. You can contact Lakeside Motors for a professional assessment and rapid repair of your bushings, if needed. We keep a ready supply of many BMW bushings in stock, which empowers us to complete quick turnaround repairs for our valued Toronto-area customers. We know you have invested in a top-quality vehicle and believe you deserve the best possible service for your BMW.
Our dedication to mechanical expertise and customer service has earned Lakeside Motors a strong reputation as the premier resource for BMW bushing repair in Toronto. If you think your vehicles' bushings need replacement, contact the BMW specialists at Lakeside Motors.