Electrical Parts - General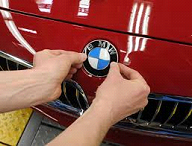 A typical BMW electrical system includes several parts—such as a battery, alternator, and a starter. If any of these parts fail, the vehicle may not operate at full performance – or possibly not at all. If you are a Toronto-area BMW owner and suspect your vehicle has a general electrical parts need, bring your BMW to Lakeside Motors for assessment and repair.
Lakeside Motors has earned a standout reputation as a top source for general electric parts for BMW in Toronto. We have many of the authentic general electric parts Toronto-area BMW owners need in stock at our facility. Our technical experts can provide accurate diagnosis of any electrical issue and guide you to the right parts and repair solutions for your needs. Thanks to our ample inventory of general electric parts, we can often complete fast turnaround BMW repairs for our customers.
If you need general electric parts for BMW in Toronto, you should call us at Lakeside Motors. We have earned a strong following among the Toronto BMW community, due to our complete parts inventory—which also includes electrical parts—instruments. Since BMWs are complex, expertly engineered vehicles, you need trained BMW experts to assess and perform any needed repair issues. This is especially true for Toronto-area BMW owners who experience general electrical system problems. In these situations, you need the right parts and expert workmanship to restore your vehicle to full working order.
If you suspect your BMW has an electrical issue, call Lakeside Motors. We take pride in offering top-quality parts and expert service to our many local customers.