Drive Train Repairs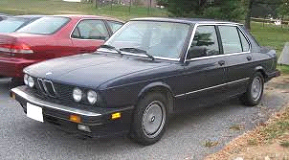 Your vehicle's drivetrain is fundamental to its operation. If key drive train parts--such the transmission and clutch—fail, this can render your BMW non-operational. Fortunately, you can receive prompt, professional service from Lakeside Motors, the top resource for BMW drivetrain repair in Toronto.
At Lakeside Motors, we have an expert technical team and exclusive focus on BMW service and repair. The factors make us uniquely equipped to provide drivetrain repair for Toronto-area BMW owners. We provide accurate diagnosis of drive train issues and consult you on repair options available to you. In addition, we stock a broad supply of BMW new and used parts. If appropriate for your vehicle, we may be able to complete your repair with used parts to save you money. In every case, our well-stocked parts inventory lets us execute repairs in minimal time and return your car to you as soon as possible.
Customer service excellence is one of the hallmarks of Lakeside Motors. It is no surprise that area BMW enthusiasts choose us as their #1 destination for all every need, including interior and exterior detail work. By selecting Lakeside Motors as your source for BMW drivetrain repair in Toronto, you can follow in the footsteps in some of our area's most discerning drivers.