Air Conditioning Repairs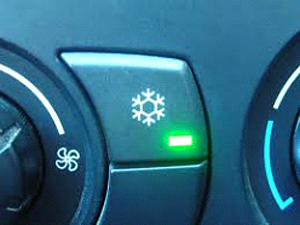 If you are in Toronto and your BMW air conditioning is not functioning at its best, you need to seek professional repair or service before the warm weather season begins. At Lakeside Motors we have earned a reputation as the top source for BMW air conditioning repair in Toronto. We specialize exclusively in BMWs and have an expert repair team, with deep knowledge in all things BMW. Our expertise includes all types of repairs, including brake repairs, engine repairs, and much more.
When you bring your vehicle to Lakeside Motors, we can check it over to determine type of BMW air conditioning service in Toronto you need. Toronto area residents can bring their BMW's to us for routine air conditioner service. We can provide simple Freon recharges, which are relatively inexpensive. If a malfunction has occurred, we can complete complex repairs—such as replacing compressors, evaporators, and condensers—for our Toronto area customers.
Lakeside Motors keep an extensive supply of many essential BMW parts in stock, which helps us complete BMW air conditioning repair in Toronto in short time-frames. We know that having an air conditioner issue surface during hot weather periods can be an extreme inconvenience, so we do our best to resolve these issues promptly for our customers. We make providing quality BMW air conditioning service in Toronto a priority for our customers. Contact Lakeside Motors today for all your air conditioning service and repair needs and find out why we are a top choice for many Toronto-are BMW owners.