BMW Auto Parts and Accessories in Toronto
At Lakeside Motors we focus exclusively on providing parts, service, and accessories for all types of BMW vehicles. Our customers enjoy personalized service and access to our fully stocked inventory of BMW factory parts and accessories. When seeking are looking for BMW auto parts in Toronto, BMW owners come to Lakeside Motors.
As a BMW owner, you have come to expect exceptional automotive quality. You may enjoy having a vehicle with a reputation for luxury and elegance, which stands out as a true automotive status symbol. Or, you may enjoy BMW's exception automotive performance and the company's legacy of advanced automotive engineering. You may also be interested in upgrading your factory BMW with high-quality accessories to boost its performance or cosmetic appeal.
Whatever your reason for choosing to drive a BMW, you need and deserve to take your high-performance vehicle to a top-quality independent service facility with an exclusive focus on BMW repairs and service, such as Lakeside Motors. At Lakeside Motors, you can enjoy interacting with our friendly team and knowing that we have a broad inventory of genuine BMW auto parts in Toronto to provide fast, quality service and repairsfor your BMW vehicle.
At Lakeside Motors, we have an expert staff of auto parts and accessories experts, recognized as some of the most knowledgeable BMW resources in the greater Toronto area. Lakeside Motors also has skilled mechanical technicians who can perform a full range of diagnostic and repair services, and rely on genuine BMW auto parts in Toronto area facility to ensure that your vehicle has the parts it was designed to use. Truly, Lakeside Motors has earned a >reputation as the premier source of for all types of BMW vehicles.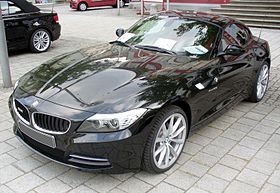 Our facility has earned recognition as the premier Scarborough BMW parts resource. You can visit us to purchase factory parts, including engine parts, filters, brake parts, and much more. Experts note that choosing a repair facility which stocks authentic BMW parts is one way of assuring you are getting the focus and quality workmanship you need for your BMW vehicle. At Lakeside Motors, we stock both used and new BMW auto parts to give our customers in Toronto and Scarborough a wide array of choices to meet their budget needs. We have a vast supply of vital Scarborough BMW parts readily available in our facility, which allows us to meet your service and repair needs promptly. If we do not have the BMW parts in Scarborough which you need for your vehicle, our expert team can source the required parts quickly to meet your needs as soon as possible.
In addition, our extensive BMW parts inventory at our Scarborough shop allows us to complete many repairs in-house extremely quickly. Often, thanks to our on-site diagnostic equipment and ample supply of Scarborough BMW parts, we can complete repair service in just one day. After using our cutting-edge diagnostic equipment to determine what service your car needs at our Scarborough BMW parts facility, we can help you evaluate options and choose the repair approach that is best for your vehicle, based on your performance needs and budget parameters. All the service we perform, along with all our BMW auto parts in Toronto, come with a twenty-four month warranty.
In addition to providing expert repairs for your vehicle, we can also perform regular maintenance and service to keep your BMW in top working order. We employ the best BMW parts in our Scarborough shop for every type of service, from tune-ups to full engine overhaul. Our commitment to providing authentic BMW parts in Toronto ensure that local area BMW owners can enjoying knowing that their vehicle includes the best factory BMW designed exclusively for their model of vehicle. Choosing genuine BMW parts in Scarborough from Lakeside Motors is a great strategy to improve your car's performance and ensure it remains in peak condition for many years of driving enjoyment.
If looking for BMW accessories in Toronto, you can follow in the footsteps of many area residents who have connect with Lakeside Motors. We stock hundreds of popular BMW accessories to give Toronto area BMW owners a chance to customize their vehicle. BMW offers an array of accessories to enhance automotive performance, improve in-vehicle communications, enhance the look of your vehicle inside and out, and much more. You can find many of the BMW accessories in Toronto which area BMW owners prefer at Lakeside Motors, often at a lower price than you would pay at a dealer. By upgrading your car by turning to Lakeside Motors for genuine BMW accessories in Tornto you can protect your vehicle investment while adding a new standard of luxury and comfort to your BMW.
Whether seeking authentic accessories or BMW parts in the Toronto or Scarborough area, Lakeside Motors can deliver. We are open from 8:00 AM to 6:00 PM Monday through Friday, and easily accessible by phone, fax, or email. You can visit our BMW parts in Scarborough facility at any time during our operating hours to let our friendly team get to know you and your vehicle.
Over our years of operation, Lakeside Motors has provided top quality service, along with authentic BMW new and used parts and accessories, to many satisfied customers in the greater Toronto area. We pride ourselves on delivering expert knowledge and courteous service to every Lakeside Motors customer, whether they turn to us to buy parts or accessories or seek repair services. This long-standing commitment to personalized attention has make Lakeside Motors a top source for the quality BMW parts in Scarborough which local area residents trust.
By choosing us for new or used parts and repairs and service for your BMW vehicle, you are joining the many customers throughout the greater Toronto area who turn to Lakeside Motors as their one-stop resource for all their BMW needs. Call or visit Lakeside Motors Scarborough facility today to learn more about how we can partner with you to keep your BMW in exceptional condition.