Control Arms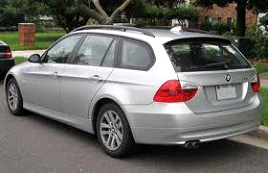 Control arms are an important component of your BMW's suspension system. They synchronize tires to the motion of the vehicle to provide a comfortable travel experience. Plus, control arms improve steering and decrease tire wear. Over time, control arms do deteriorate. This can affect handling, performance, and safety. When this occurs, you need to bring your vehicle to Lakeside Motors, the leading source of BMW control arm repair in Toronto.
At Lakeside Motors, we can provide routine checkups to assess the condition of control arms each time our Toronto-area customer bring their vehicle in for service or repair. Or, if you notice steering or performance issues while driving, we can assess your control arms and bushings to see if repair is needed. Our expert team focuses exclusively on BMWs so that we can deliver the precision control arm repair our Toronto-area customers deserve.
We believe in completing thorough, professional service with minimal downtime. That is why we keep a fully-stocked inventory of parts. If we do not the control arms to repair a specific BMW vehicle in stock, we can special order them and often receive required parts in one business day. This lets us complete BMW control arm repair in Toronto quickly so that you can have your vehicle back on the road as soon as possible.
When you bring your vehicle to Lakeside Motors for control arm repair, you can rest assured that your vehicle is in the hands by Toronto's top BMW experts. Our trained technicians have strong mechanical knowledge and an intense dedication to providing exceptional customer service.