Control Cables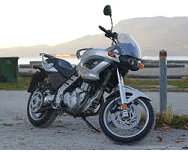 A control cable links your gas pedal to the induction system of your BMW vehicle. As you can imagine, any issues with this vital part can dramatically affect your ability to operate your vehicle. If you need BMW control cables in Toronto, you should not hesitate to seek replacement parts. Come to the expert team at Lakeside Motors.
At Lakeside Motors, we specialize in all things BMW. For that reason, the Toronto BMW community recognizes us as the leading source for BMW parts—including control cable parts, and handlebar parts for BMW motorcycles.
We keep an ample supply of parts in stock—including new and used parts, and parts for newer and older model BMWs. Plus, we provide parts service and repair for automobiles and motorcycles. Whenever you need BMW control cables in Toronto, you should turn to Lakeside Motors.
Lakeside Motors has a professional technical team which can diagnose control cable issues for Toronto-area BMW owners quickly. Often, we have the part your need in stock. If not, we have a vast parts network and can source the control cables you need—and often receive them within one business day. Our commitment to offering genuine, quality BMW parts and delivering prompt repairs has made us a trusted service and repair source for the local community.
When you need BMW control cables, you can follow in the footsteps of many discerning BMW drivers in the Toronto area. Lakeside Motors' commitment to service excellence has earned us many loyal customers who chose us for every BMW need.