Electrical Parts –Instruments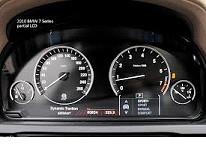 Your BMW has a complex electrical system—including instruments that help you monitor its performance. At times, BMW owners may find a need to replace these electrical instruments. If you are a local BMW owner who needs BMW electrical instrument parts in Toronto, you should rely on the BMW experts at Lakeside Motors.
At Lakeside Motors, we have an expert team who is devoted to providing BMW owners the top quality service they need and deserve. Any time you suspect your BMW has an electrical issue, you can consult with us or turn to our mechanical experts for full diagnosis. After we know the source of any problems, we can give you advice on the parts you need to restore your BMW to perfect working order. We have earned a reputation as the best source for BMW electrical instrument parts in Toronto.
We keep a fully stocked inventory—including electrical instrument parts—which lets us provide prompt assessment and quick turnaround repairs for Toronto-area BMW owners. If you are in the Toronto region and need BMW electrical instruments parts, you can get exactly what you need from Lakeside Motors. Because we keep electrical parts and instruments in stock, we can complete fast repairs for our Toronto-area customers.
It is easy to see why Lakeside Motors has earned the loyalty of Toronto's BMW community. We employ the area's most talented BMW experts and keep essential BMW parts in stock. Visit Lakeside Motors for all your BMW parts, repair, and service needs.