Final Drive Parts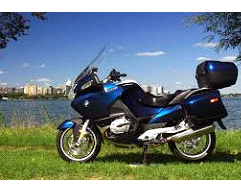 On your BMW motorcycle, final drive parts deliver power from gearbox to the rear wheel. BMW has two generations of final drive parts. This means that Toronto-area BMW owners must take care to select the right final drive parts for their motorcycle. The best way to make sure you get the correct components is to rely on Lakeside Motors as your source of BMW final drive parts in Toronto.
At Lakeside Motors, we have in-depth knowledge of parts and repairs for all types of BMW motorcycles. This expertise has made us a top destination for BMW motorcycle owners seeking final drive parts. We also provide prompt, professional repair services for BMW vehicles. At Lakeside Motors, we keep a stocked parts inventory, which means we can often provide BMW final drive repairs for our Toronto-area customers in just one day. If you do not have the part you need in stock, we can order it and often attain it in one business day.
If you need BMW final drive parts in Toronto, come to Lakeside Motors. We have some of our areas finest BMW experts on staff and can give you an expert consultation on repair needs for your vehicle. At Lakeside Motors, we know driving a BMW motorcycle can be a source of joy and excitement for our customers. We focus on stocking vital parts—such as final drive and fuel tank parts—so that our Toronto-area customers experience limited downtime with each repair. Contact Lakeside Motors for all your BMW motorcycle parts and service needs.